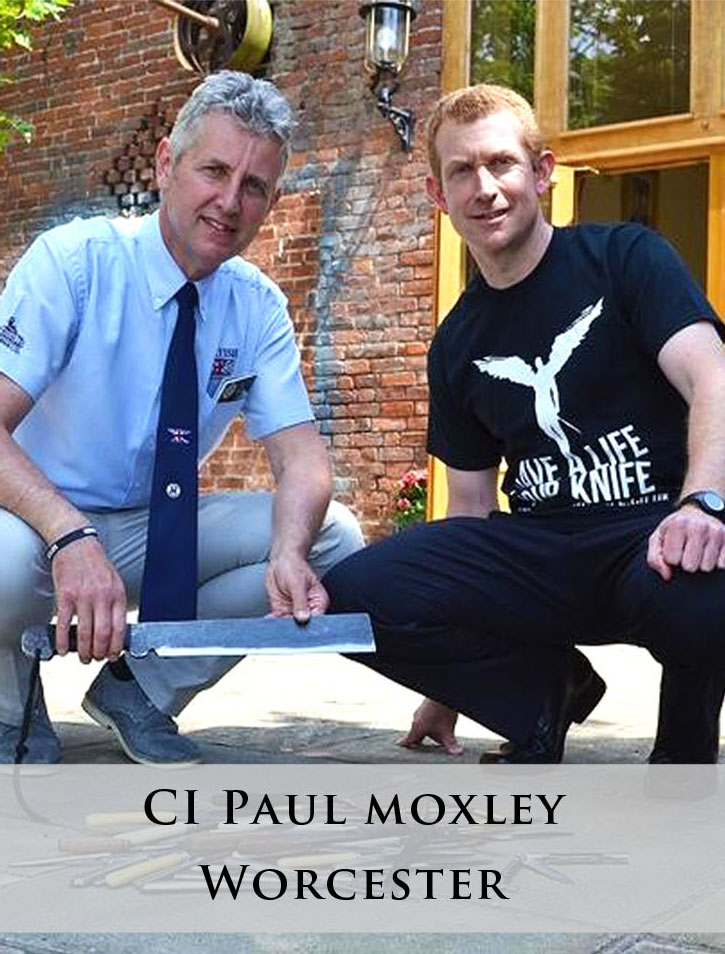 Campaigning has officially begun!
July 1st – Paul Moxley – West Mercia Police
Today we received a visit from Chief Inspector Paul Moxley of Worcester Police. We hope to work more closely with more areas of West Mercia Police and give many thanks to CI Moxley and his constabulary in being the first of what we hope will be many branches of support for our campaign.
We are looking to create more connections with British Police over the coming months, it is our intention to soon create a number of secure locations across the UK where people can donate blades to our project.
Since the unveiling of our Spoon Gorilla in 2014 we have been looking to create an even bigger and better project – with an even more wholesome and integral purpose. Our designs so far are to erect a 20-foot tall monument created entirely of recycled weaponry, and unveil it in dedication to those who have lost their lives to knife crime.
You can get involved with this project – All are welcome!!
Please contact the British Iron Work Centre – and Ask for the Surrender your knife team.