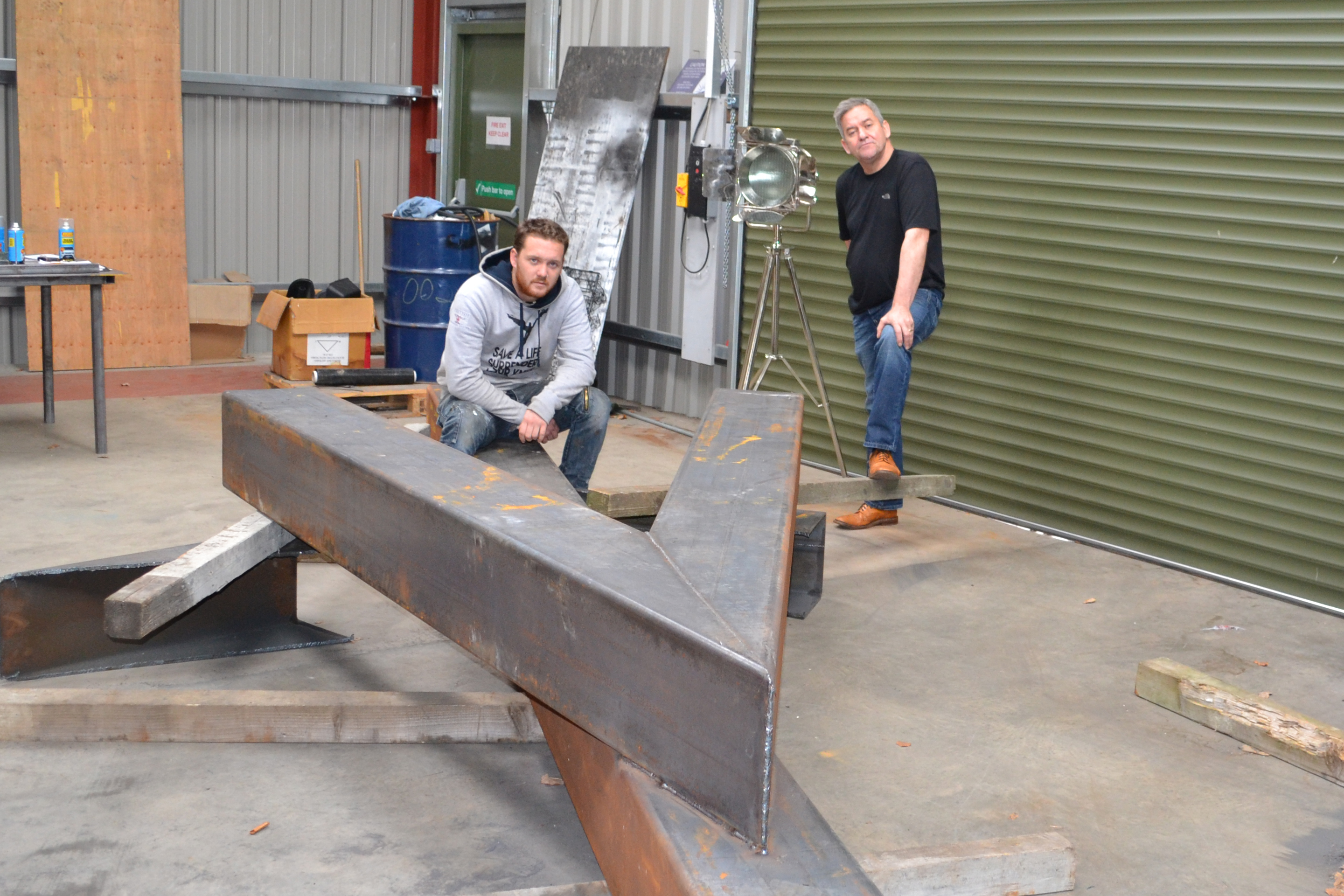 An Extra Set of Hands
October 15th – Ron Dowling – helping with knife angel.
The centre welcomes Ron Dowling, local metalworker.
He has offered his services voluntarily to assist Alfie Bradley in the initial construction of our knife angel – after all, a 20 ft statue is definitely NOT a one-man job.
Alfie will have help throughout various stages of creating this memorial masterpiece, it is our soul priority that Alfie is safe during the construction of the Angel, even if we need a whole construction crew to finish it – that's what we'll do!