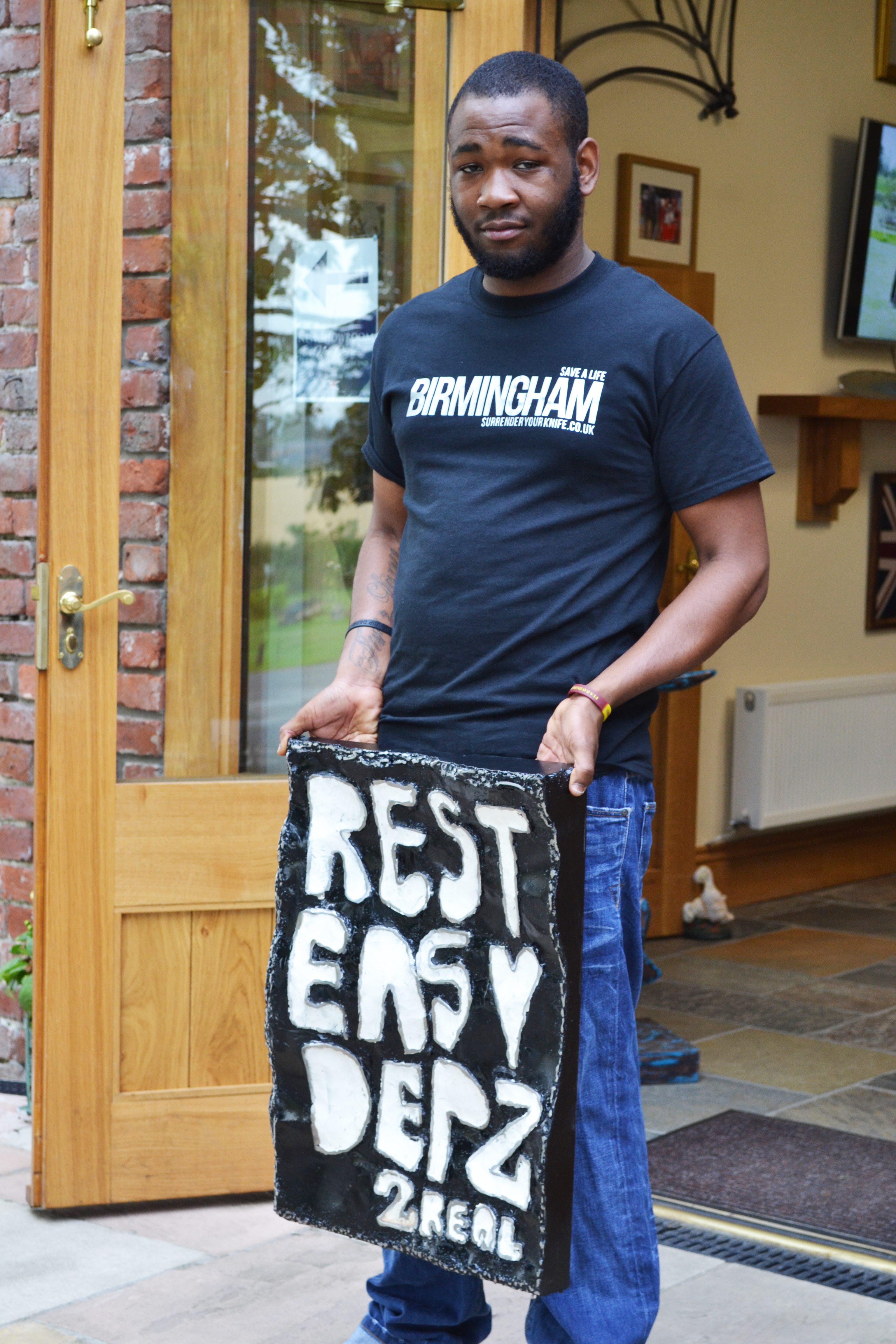 Birmingham Rapper Joins the fight
July 18th – Emmanuelle – rapper – blacksmithing
Today's visit welcomes Birmingham rapper "Emmanuelle" a friend of recently deceased "Depz" who lost his life to knife crime outside a memorial event for another stabbing victim.
He was welcomed with open arms and offered a workshop in metalwork from our resident sculptor Alfie Bradley.
Depz is among many rappers from the Birmingham area who have lost friends and family to knife crime, and aim their musical talents towards raising awareness tot eh cause. We're very proud to have such a fantastic young talent on board with us.