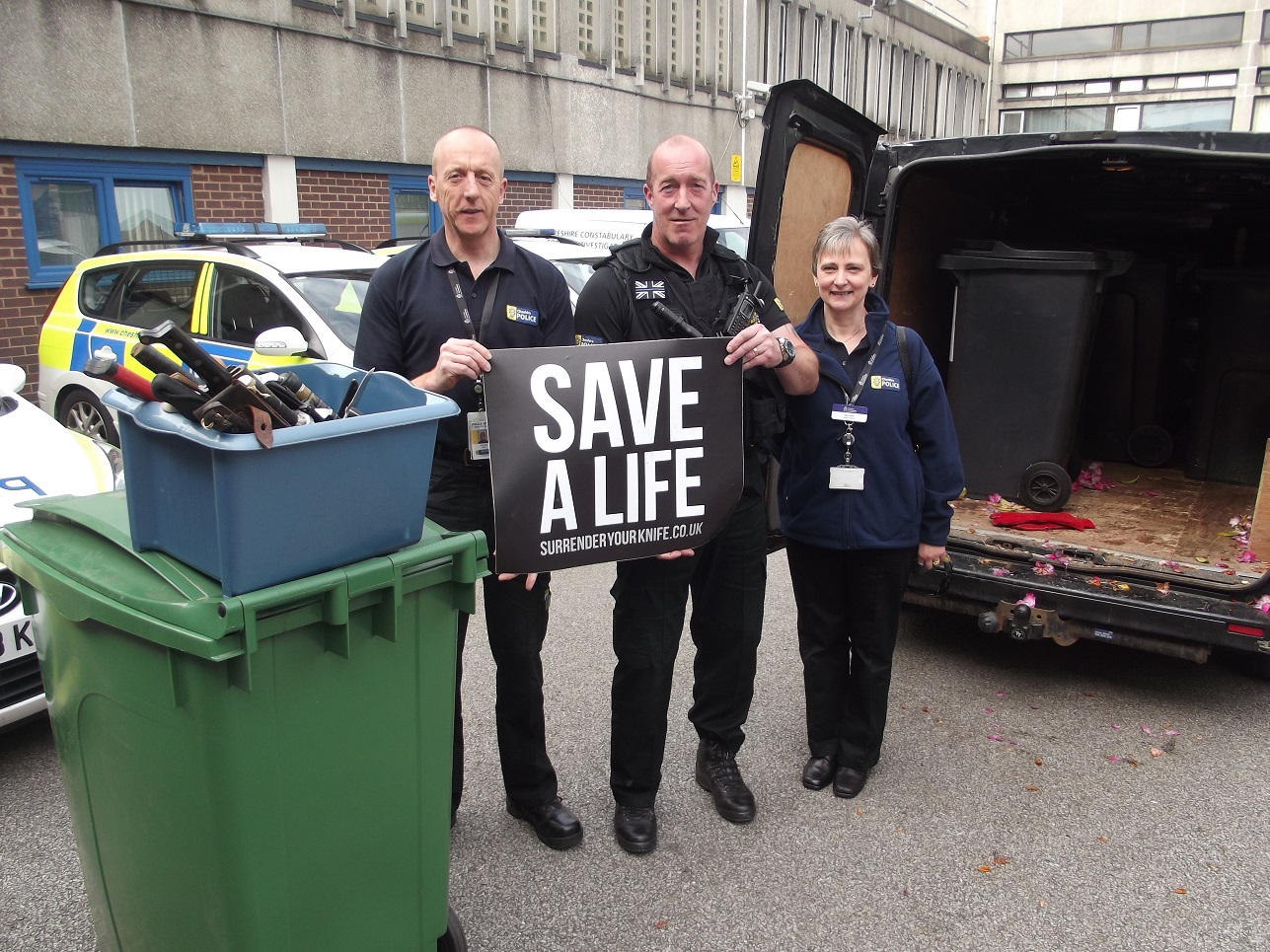 Cheshire police
Thank you to Cheshire Police for their recent collection of knives and weapons to our campaign.
Alfie Bradley went to collect the collected weapons recently and met with Jane Orme, Alan Clark and Mike Clarke of Cheshire police.
The campaign is forever growing stronger and we are edging that bit closer to completion thanks to the help of forces such as Cheshire.