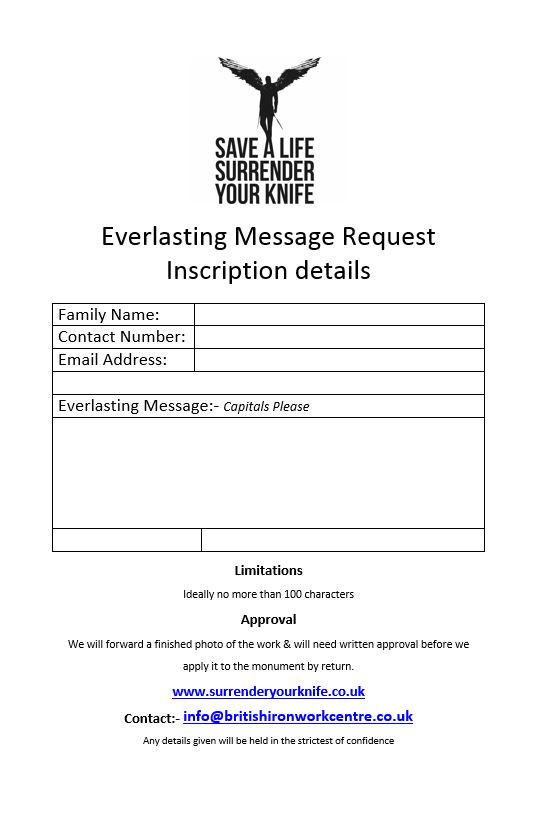 Everlasting messages
Date: 14th April 2016 Posted by: admin In: Families
With so many individuals and families affected by knife crime wanting to inscribe an everlasting message on the angel, we have created an inscription form, especially to help those people who would struggle in travelling here.
The number of characters, limitations over lines or length will be clearly laid out.
There is absolutely no cost, We will send you back a photograph of the finished inscription before applying the engraved blade to the monument.
The blades for this purpose have been carefully selected , to ensure they've NOT been used in any crime.
If you would like to send in a request, simply print off this form and send it back to us completed to the following address.

The National Monument against Violence and Aggression,
Whitehall,
Aston,
Oswestry
Shropshire
Sy11 4JH