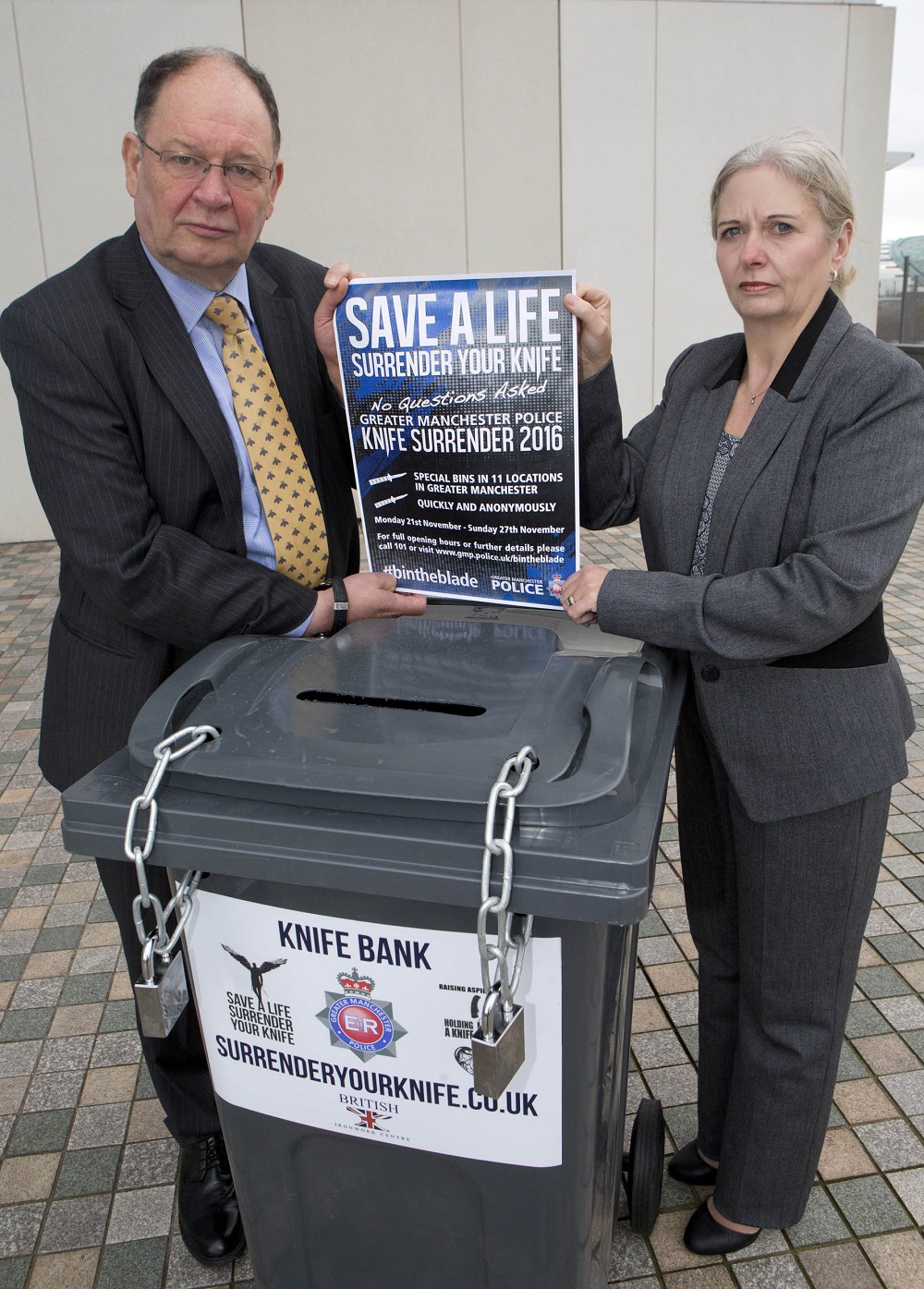 Greater Manchester Police push for another knife amnesty.
Over the last few months we have seen nearly 50 amnesty bins leave our workshop and arrive at police stations across Avon and Somerset, Leicestershire, Cambridgeshire, Dorset and Manchester.
Greater Manchester Police received 10 amnesty bins for their knife surrender in the hope they may collect hundreds of knives off the streets.
Pictured above is Deputy Police and Crime Commissioner Jim Battle and DCI Debbie Dooley from the Serious Crime Division.
Previous amnesties in Greater Manchester have been held in 2007 and 2015 and they managed to collect an incredible 1500 knives and weapons.
Greater Manchester are very active in holding amnesties and raising awareness of knife crime and violence along with our supporters Raising Aspirations who visit schools and youth organisations delivering messages about knife crime, encouraging young people to think twice before carrying a knife and look into exploring the reasons why young people carry knives.
We have yet to hear how many knives and weapons have been collected in the most recent amnesty…watch this space for more updates.