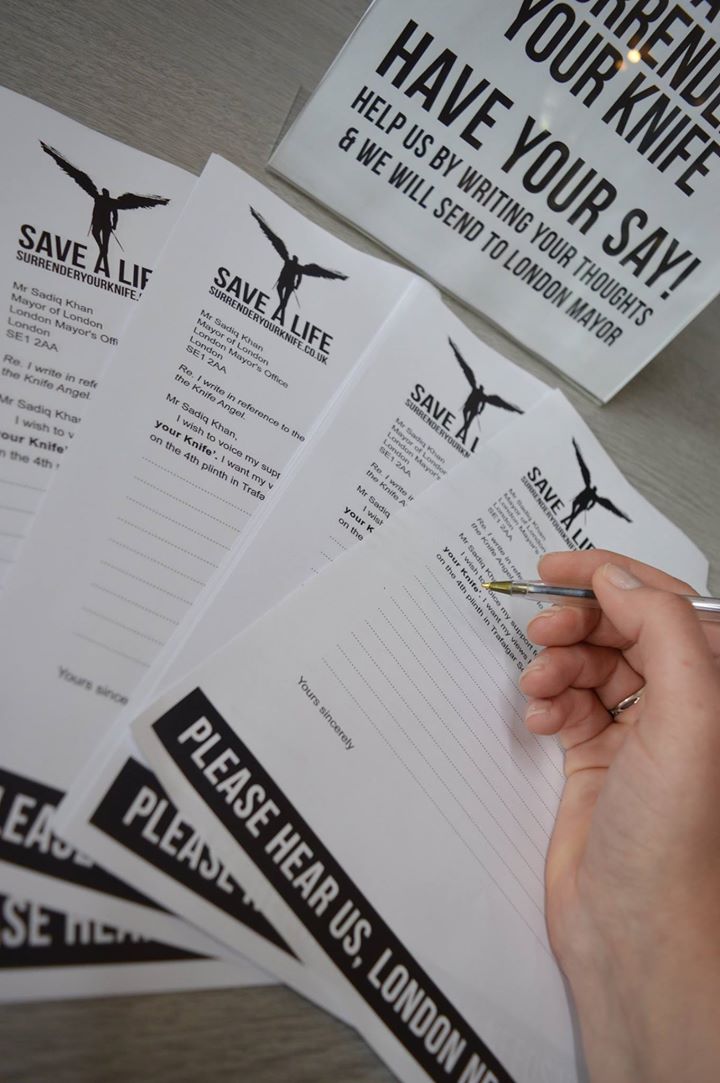 Have your say
Have your Say!
All visitors to the Centre, from today will have the ability to offer their support in writing.
Directly outside the Knife Angel studio, we have now positioned a table specifically prepared with letterheads and pens.
Your letters and comments will be collected in a mailbox and there after posted to the Mayor's Office, addressed directly to Sadiq Khan.
With now every police force in the UK having completed an amnesty or surrender, all contributing their weapons for the monument to be made, it's now time to press the Mayor's office to allow the National Monument against Violence and Aggression to fulfil its destiny.
Knife crime in the UK, is nationally radically up by up to 10% across the country and up by 24% across the Midlands alone.
London has the most significant problem, eclipsing the whole of the other UK's figures.