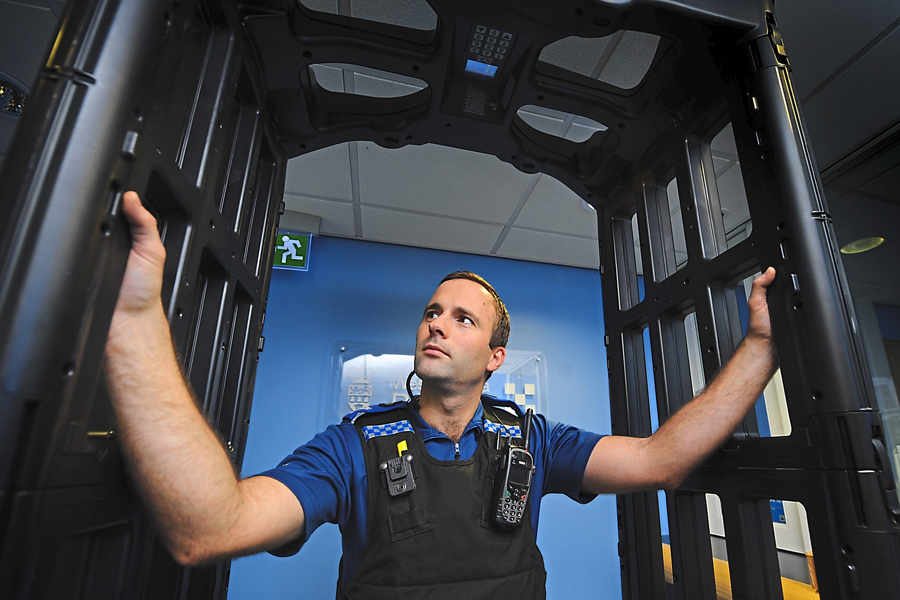 Knife detection arch installed in Knife Angel's home town
A knife detection arch will now be used in pubs and clubs in the town of Oswestry in a bid to increase public safety during nights out. The aim of the arch is to make sure knives do not find their way into pubs and clubs in the town. With Oswestry being the home of the Knife Angel, the National Monument against Violence and Aggression, West Mercia Police have also started this initiative in support of our campaign.
PCSO Andy Neeves of the force said "We want to assure the public that this isn't being used in Oswestry because knife crime is a big problem in the town, it's really to back up what the British Ironwork Centre is doing with its Knife Angel project."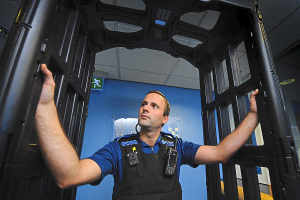 This is a huge positive to our campaign with further support coming from West Mercia, who as a force, have been increasingly conscious of what we are trying to achieve.
You can read the full article featured on The Shropshire Star website here http://www.shropshirestar.com/news/crime/2016/12/14/knife-arch-set-to-help-tackle-crimknife-arch-set-to-help-tackle-crime-in-oswestye-in-oswestyarch-to-help-tackle-knife-crime/#VJkCE64Qsp4Uk1i8.99