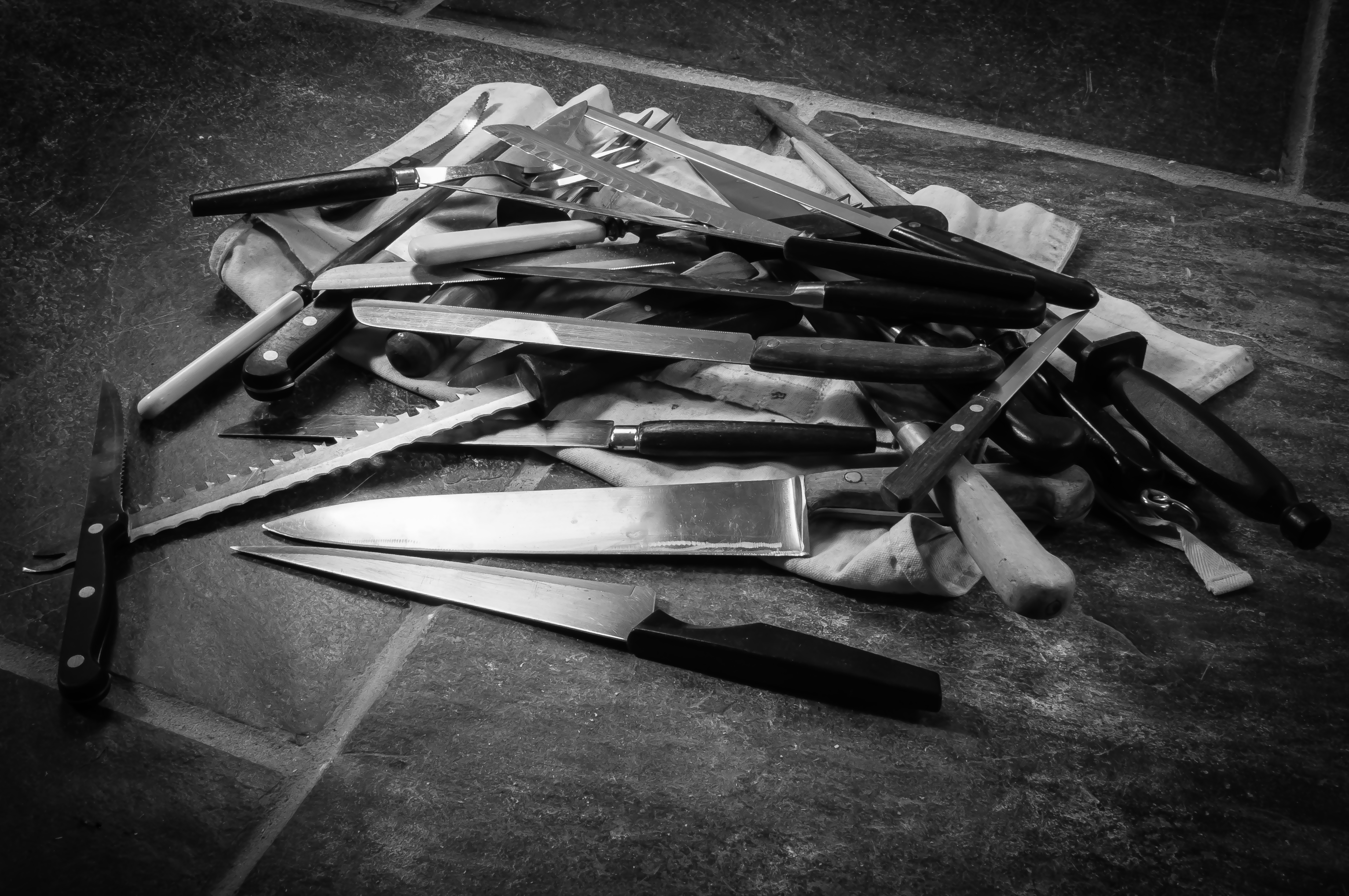 Lets keep going!
July 25th – Knives have been pouring in from across the uk in support of save a life surrender your knife
Thank you to everyone so far for your overwhelming support with our campaign, we have recently seen a massive shipment of Knives come flooding in from all areas of the UK. In addition, our wonderful local community in Shropshire, have been providing infinite support and compassion for families and friends of victims, and have been popping into the centre in their hordes, just dropping off anything and everything they can find to donate. We could never have hoped to have gotten so far so quickly, the speed that this has travelled is just surreal.
We have been receiving butter knives, decorative weaponry, display blades working knives, chefs knives, and lord knows what else. Our resident Sculptor Alfie has began work much sooner than anticipated, and we are well on our way to create our commemorative Angel.
It's not over yet though! We still need your help, as long as knives continue with their unwelcome presence in our streets we will continue to fight for a safer community.
Thank you all! And let's keep going!!