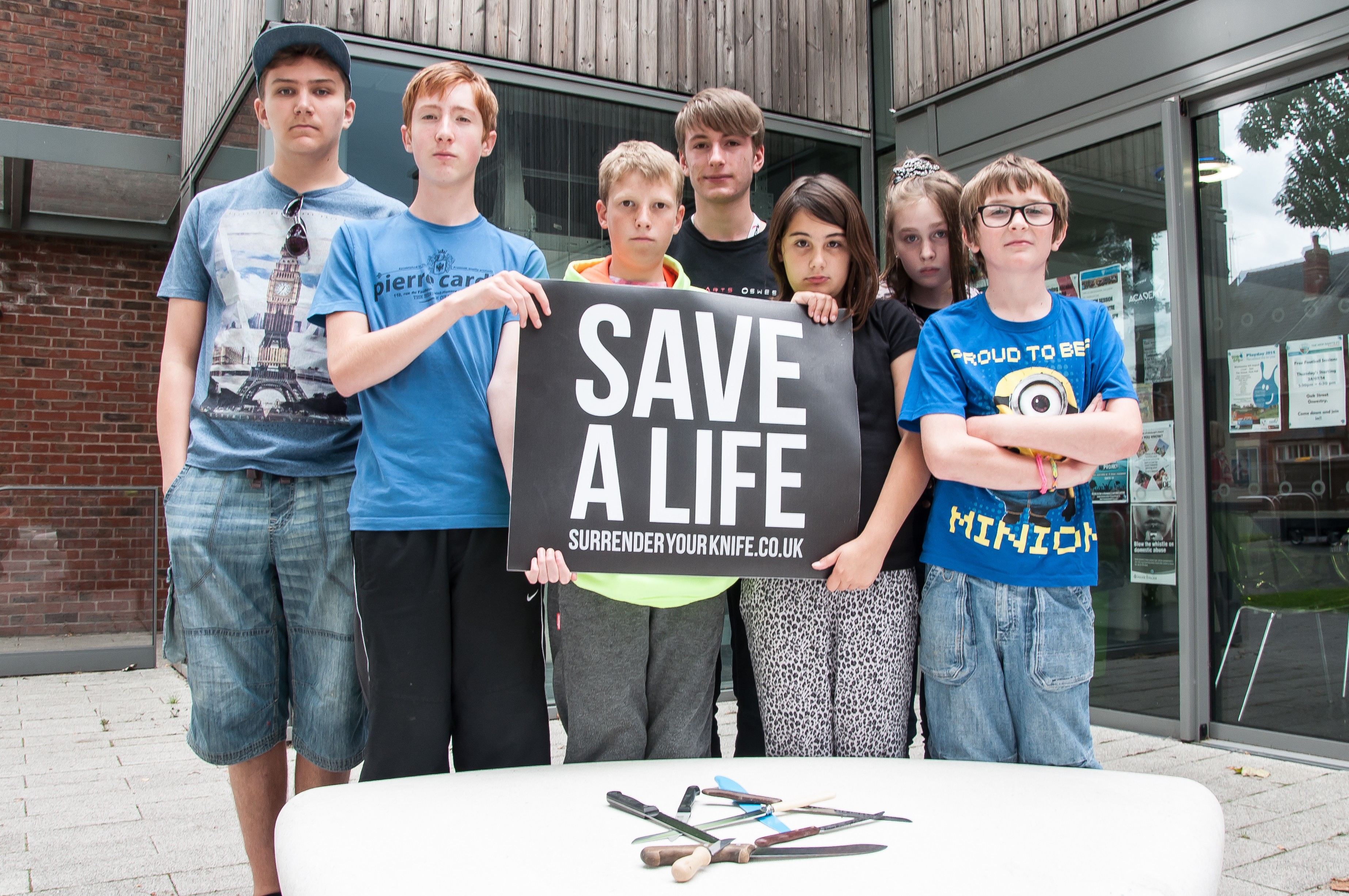 Local Kids Get The Word Out
August 29th – Fusion Arts
Fusion Arts of Oswestry show their backing for surrender your knife.
We love working with fusion arts and many other clubs and organisations within our local community, it's without the help of these people that we would never have gotten this off the ground.
The group is a community based youth organisation that provides projects and activities for ages 7-18 year old. We have worked with Fusion on several occasions on numerous projects, so as soon as they heard about our 2–foot knife angel they just had to join in! They're backing us all the way and we can't wait to have them on board.