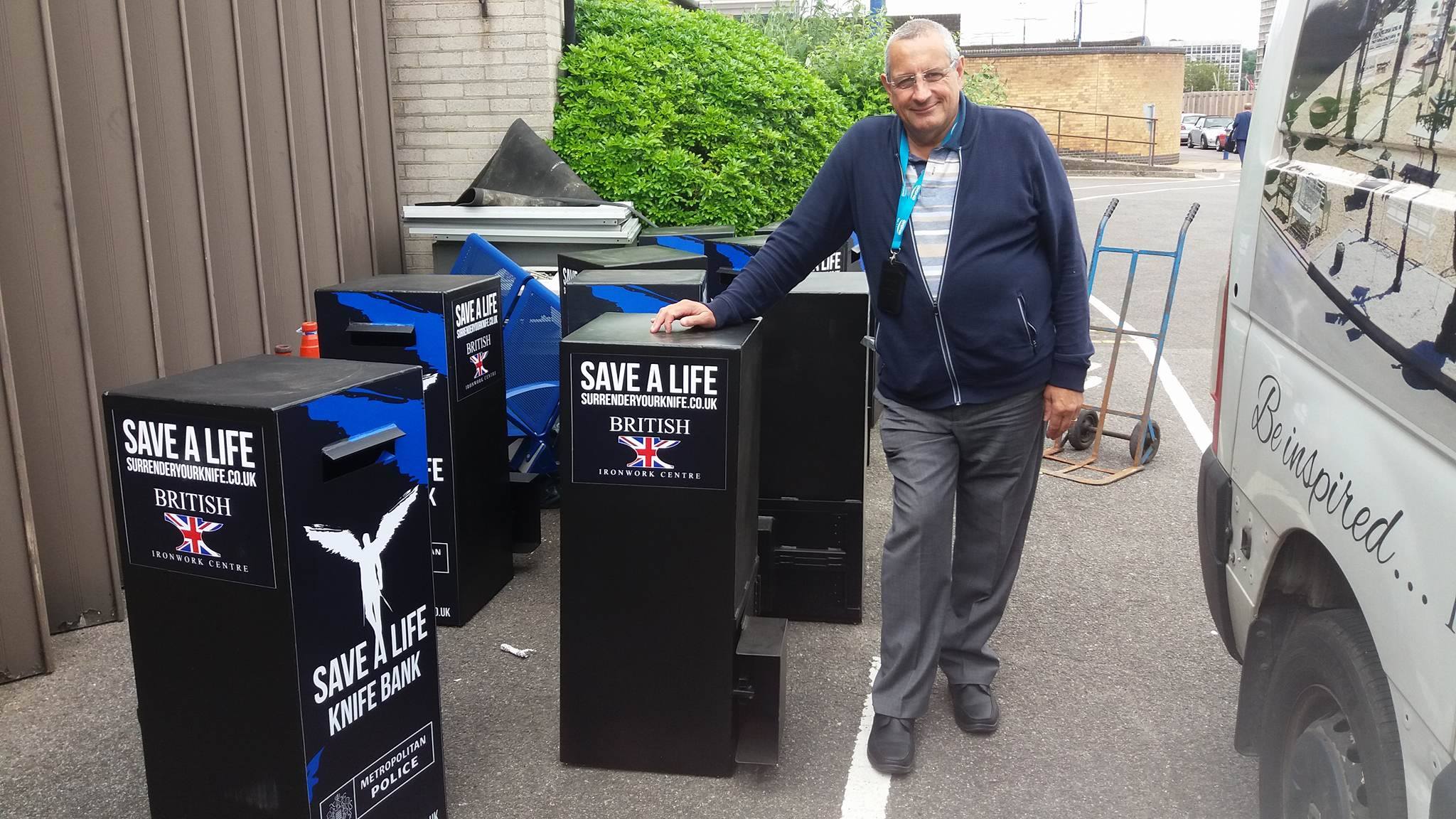 London met knife banks
We recently delivered 10 steel knife banks to
London Metropolitan Police
.
So far the force have 20 banks which will be located across London, a key area with knife crime and violence being a huge problem.
Keith Wheeler of London met received the delivery of the 10 Metal banks and will then be distributing them across the different boroughs of London.
As we draw ever closer to reaching our main objectives it's good to know the campaign has such a strong presence in London.