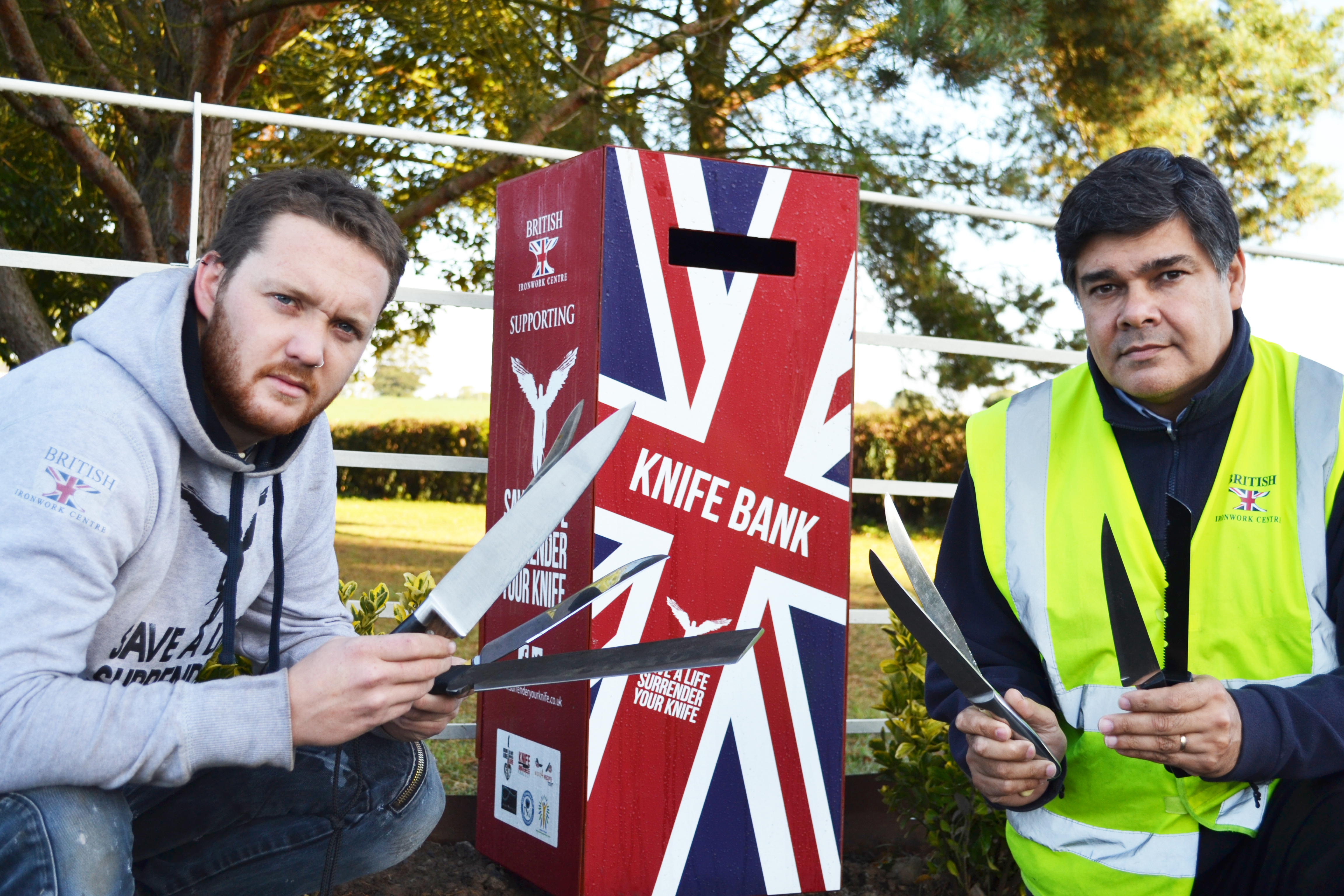 Oswestry Amnesty Box Revealed
October 13th –Oswestry knife bank revealed
After our recent visit from Oswestry Police station we are now finally able to full reveal our Oswestry knife bin to the general public safely and confidently and continue to raise awareness and collect knives for our all-important Knife Angel statue – a 20 foot Icon in memory of lost souls, and the families associated with victims of knife crime.
It will be a truly remarkable pieces, crafted entirely from melted amnesty blades and constructed by our infamous sculptor Alfie Bradley.
Alfie was the sculptor behind our famous Spoon Gorilla unveiled in summer 2014, it was made entirely of recycled spoons donated by children across the globe, after its presentation day it was announced that it was to travel across the UK visiting Children's hospitals in the hopes it will delight and inspire Children facing difficult illnesses. Alfie's ability to conjure up magnificent creations large and small is something to be admired and only truly appreciated when seen in person. It is with great pleasure that we can say he works with us full time.