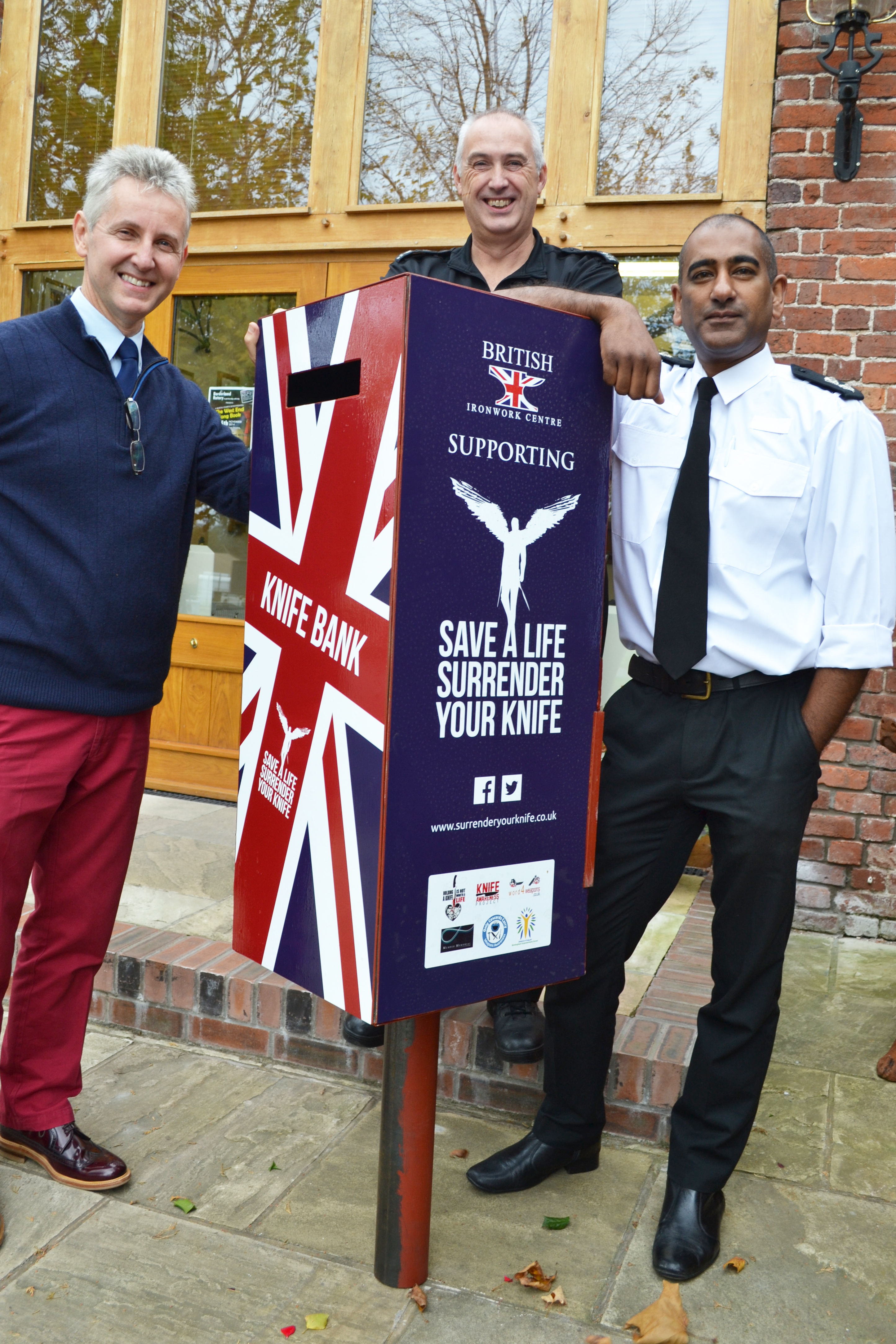 Oswestry Police Unveil Amnesty Bin Plans
October 3rd – Oswestry Police – knife bin support
The Oswestry Police Force have been fantastic through recent weeks and today's visit from Sergeant Scott Barnes and Inspector Rick Klair was been a very rewarding experience, as we now have their full support to open our amnesty bins in Oswestry and to continue ridding the streets of weaponry.
The backing of our local police is immeasurable as we are able to have security ensured on all our amnesty bins, and arrange regular collections of donated blades.
We couldn't do this without their support.
Thanks guys, we look forward to working with you more over the coming months!