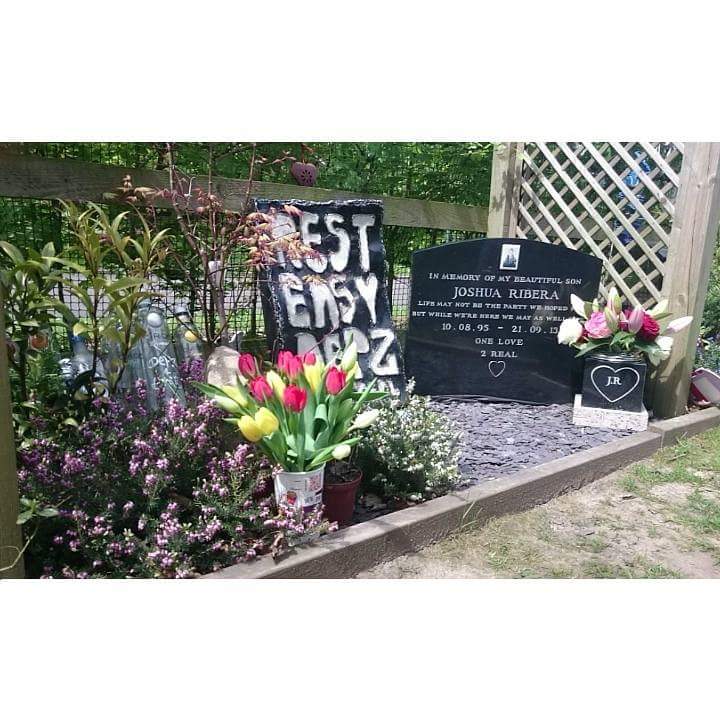 Rest Easy Depz
One of our great supporters, Alison Cope has sent us this image, the beautiful grave of her son, Joshua Ribera.
Alison lost her son to a fatal knife attack and has been a fierce campaigner against knife crime ever since and a huge supporter of our campaign.
The headstone in the photo was created at the British Ironworks by his good friend Emanuel who came to the Ironworks for a welding experience. The headstone reads 'Rest Easy Depz'
a touching tribute to his friend.