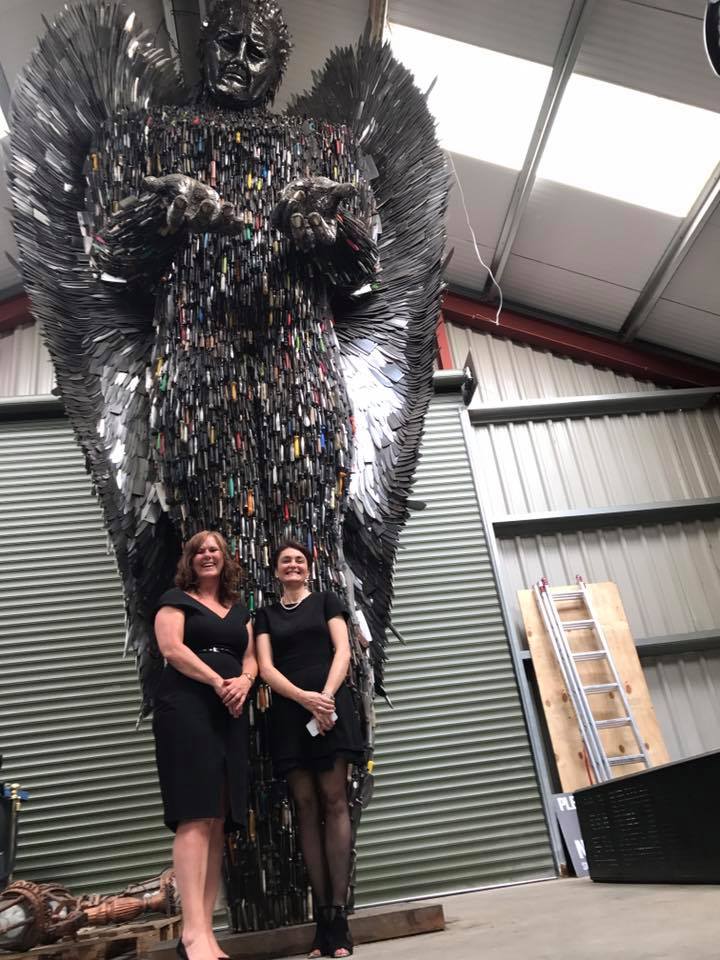 Shropshire Star's continued support
The support for the Knife Angel continues to rise
Our county newspaper has always been at the forefront of supporting the creation of the National Monument against Violence and Aggression – The Knife Angel, from it's conception over 2 years ago, to the present day
We are very grateful for the Shropshire Star's unflinching support and now hope that we can see the Knife Angel reach and fulfil it's destiny.
Beverly Thompson and Petra Smith from the Shrophire Star, are pictured here with the statue.
From the 5th June, there will be a blanket ban on filming and photographing the monument until it's official broadcast, where the monument will be aired on The One Show.
All media and filming will be completely prohibited, with no one being allowed to film or photograph the Angel for the following 7 days after filming has ended
There is a total Knife Angel embargo on media groups, until the BBC One Show release the story.
This will of course disappoint some, but it is critical that knife crime is showed in the footage and with the One Show being on a national stage, it will certainly help the campaign.
Therefore we have to oblige and secure the Knife Angel workshop and screen viewings to ensure nothing goes live prior to the show going out.
Apologies for any inconvenience that this may cause.