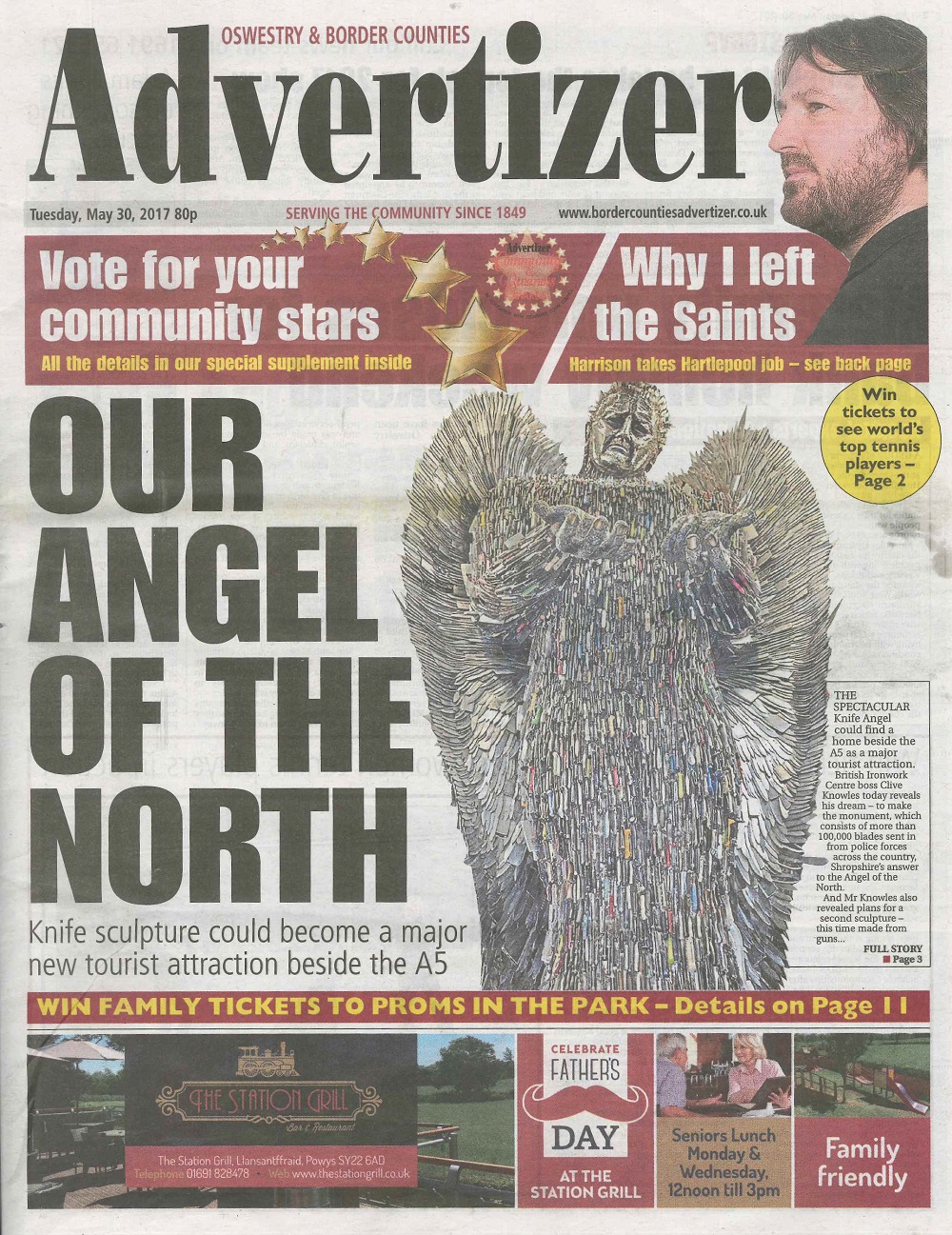 Support from The Advertizer
There was wonderful coverage in the Oswestry Advertizer today!
Delighted to have so much coverage and support from our local newspaper.
The Knife Angel or The National Monument against Violence and Aggression – Knife Angel will be lifted 60 ft in the air on Monday.
This will hopefully mark its first steps towards Trafalgar square and the forth plinth in London.
The One Show, are filming its rise from the studio by drone and ground cameras.
There is a complete media embargo on any other news agencies or groups from any filming or photography on that day.
Security checks will be in action, on the entrance and around the site all day.
We are proud to have created the UK's vision and symbolise our intolerance to violent and aggressive behaviour.