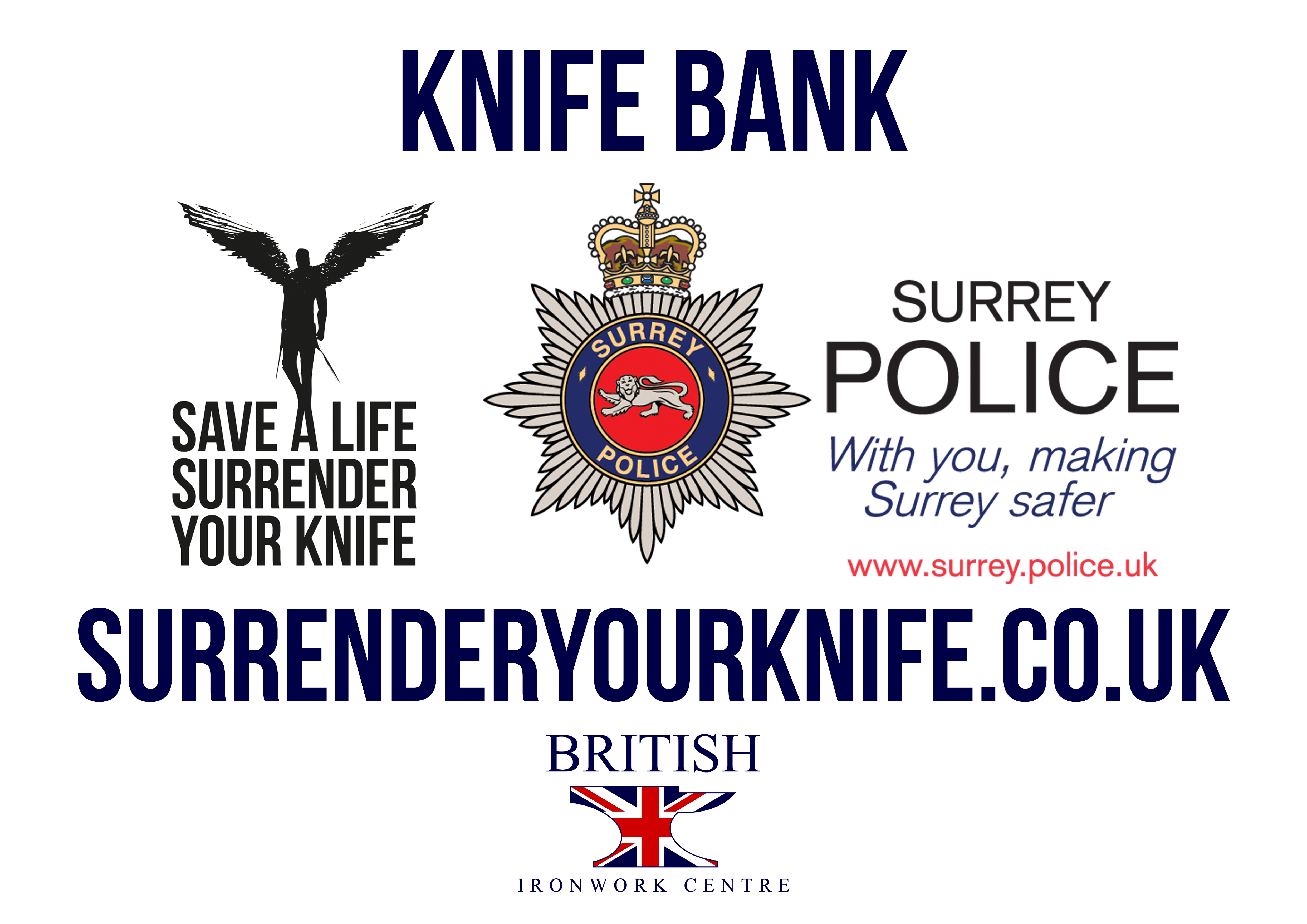 Surrey Police Knife Collection
We travelled south last week to collect knives and weapons surrendered from Surrey Police.
A number of knives and weapons were collected in support of our campaign and we thank Surrey police for their contributions to this national project.
The force have been a huge help to us in getting in touch with the final few forces yet to be a part of the campaign.
The support has been phenomenal. We have also had extensive support from members of West Mercia Police and it's Deputy PCC Tracy Onslow. with their support we are getting ever closer to signing up the final few forces.